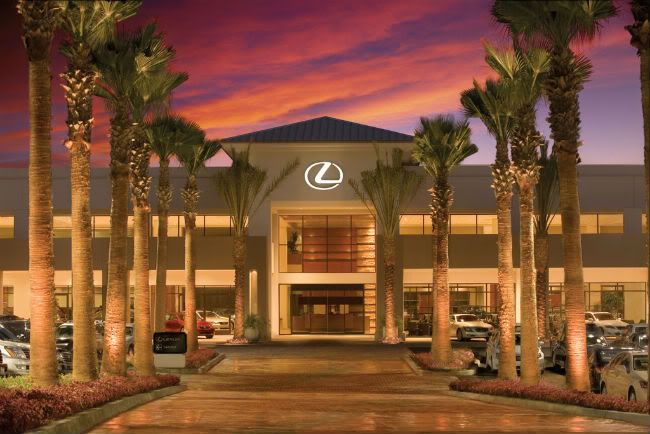 www.NewportLexus.com
Lexus of Newport continues with its long tradition of improving lives by donating a Freshpark Portable Action Sports Park to the Boys and Girls Club of the Harbor Area, Eastbluff Location.
There are car dealers then there is Dave Wilson's Newport Lexus. Newport Lexus is the benchmark of what a luxury car dealer strives to be. With service second to none, Newport Lexus goes above and beyond their duty as the Worlds Finest Lexus Dealership and contributes an unbelievable amount of time, effort, and money to make the world a better place.
Their attention to detail starts with their state of the art service center. The impression you get as you pull in is finer than any 5 star hotel you have ever visited with service that would make management at the Ritz Carlton take notes. The experience is unbelievable even if your just there for a latte in their ultra plush customer lounge and to play a round on their mini golf course.
"Newport Lexus's passion is providing you with a world-class ownership experience. We share the thrill our customers get from owning and driving a Lexus. Whether you come in for a new or pre-owned Lexus, to have your vehicle serviced or to arrange financing, we are committed to providing a Lexus experience that keeps you coming back." – Newport Lexus
A simple search of their business pulls up countless events, promotions and donations to national and local charities. The management and personnel truly care about the community and improving the lives of as many people as possible with their efforts.
When the Boys and Girls Club of Newport Beach reached out to the General Manager Allen Moznett and the managing partners of Newport Lexus for assistance to give their youth a safe place to skate and scoot, they graciously accepted and donated a Freshpark Park On A Cart.
The Newport Lexus supported skate park will be used for the afterschool program and during the holiday and summer breaks. It is designed for all ages and skill levels to enjoy and can be set up in hundreds of configurations.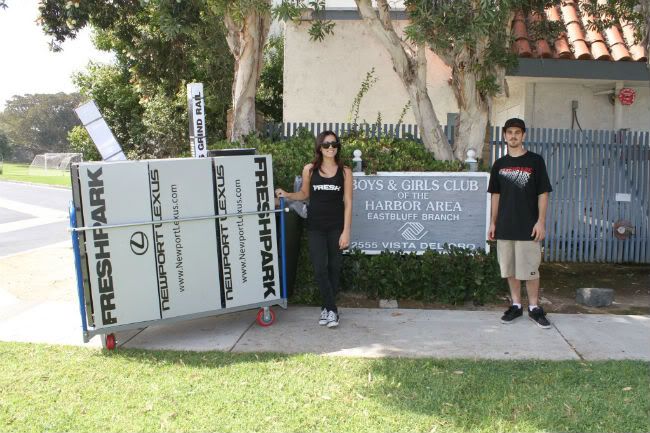 Newport Lexus is located at Jamboree and the 73 fwy :
Newport Lexus
3901 Macarthur Blvd
Newport Beach, CA 92660
Sales: 888-323-9222
Service 888-231-1901
The Kit Stored in the Computer Room